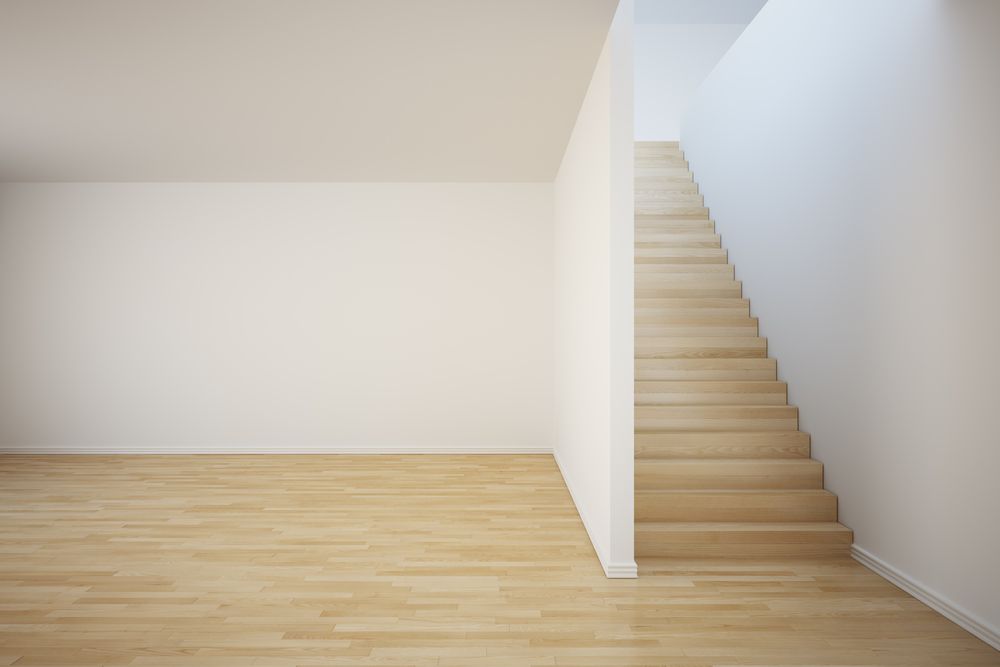 Services
Are we right in thinking that you may have one or two questions about the whole process of wood floor sanding and finishing in Woking GU22? After 20 years in the business it has become second nature to us, but it's completely new territory to most of our customers. With that in mind, we've drawn up this short list of all the questions we hear the most and try to answer them as well as we can. If you need more information, please don't hesitate to contact us and we'll be happy to help.
FLOOR SANDING
The floor sanding stage of wood floor renovation comes between repairs and finishing. It's the meat in the sandwich, where we use dust-limiting, state-of-the-art machines to strip away the dirty top layers of wood and expose the fresh, clean timber underneath. An eco-friendly finish will be applied to this in order to achieve the beautiful end result you've envisioned for the floor.
WOOD FLOOR RESTORATION
It's necessary to see exactly what state your wooden flooring is in before we can decide on the most appropriate course of treatment for it. This is what your free on-site inspection is all about. Our Woking wood floor restoration experts will assess your flooring and the sanding and finishing teams will then move in to carry out all the necessary work to give you a stunning new floor.
WOOD FLOOR REPAIR
Repairs are necessary in order to make the floor solid and stable for subsequent parts of the restoration process. Our sanding teams will do this work before sanding the floor down, and it will include such tasks as filling gaps between boards, addressing sub-floor structural problems if any and also replacing rotten tiles and boards where necessary. We use eco-friendly fillers based on resin and silicon to plug the gaps and prevent draughts being set up between exterior airbricks and the floor, to make it perfectly sealed and energy efficient.
WOOD FLOOR STAINING
Wood floor staining in Woking is still as popular a choice of finish as it was when we started out 20 years ago. Rather than use a coloured varnish, which sacrifices control of the final colour as more coats are applied, we use a coloured stain and then apply a clear varnish to fix and protect this. There are numerous colours to choose from, such as traditional hues for reception rooms and hallways, and brighter colours for kids' bedrooms and play areas.
WOOD FLOOR FINISHING
Repairs and sanding are mere preliminaries to the icing on the cake, which is the application of the finish. This is what gives your floor its final look and feel and there are numerous different finishes to choose between. From lacquers and varnishes to waxes and stains, they all have slight advantages and drawbacks depending on what you want. Maybe you'll consider stain and wax finish to a sitting room to bring out the warm glow of the wood, and a varnish seal finish for a kitchen where you expect spillages. It's entirely up to you, but we'll be on hand with help and advice throughout.
​​PARQUET FLOOR SANDING
With parquet flooring once again in vogue, anyone lucky enough to come across some in their own property will be eager to have it brought back to vivid life. The Woking parquet floor sanding experts will do just that, applying the necessary TLC to this delicate material and making it shine once again. Our sanding teams have the equipment and skills needed for this meticulous work and you should leave it to them to do the necessaries.
​​​​PARQUET FLOOR RESTORATION
When you uncover some parquet flooring in your home or business, the chances are that it will be in a sorry state following years of neglect. There will be missing and damaged tiles, and a full restoration will probably be in order to return it to its former glory. The use of old bitumen compounds as bonding agents won't help, as these will need to be replaced by more effective and eco-friendly modern glues. Leave it to the Woking parquet floor restoration experts to get the job done properly.
​​​​​​PARQUET FLOOR REPAIR
Less intrusive than restoration, parquet floor repair is nevertheless demanding and painstaking work that demands specialist skills. Call in the Woking parquet floor repair experts to do the work correctly and leave you with a floor to be proud of.
WOOD FLOOR POLISHING
A finished floor will last for years if you look after it correctly. This means treating it well and also having it professionally buffed and polished regularly. Contact us for advice on polishing and other aspects of wood floor maintenance in Woking.
​GAP FILLING: RESIN, SLIVERS & SILICON
We use natural wood slivers and a range of silicon and resin sealants to fill in the gaps in flooring as part of the preliminary repairs. This will eradicate draughts, thereby cutting your heating bills, as well as prevent irritating creaks and groans.
​WOOD FLOOR MAINTENANCE
The Woking wood floor sanding and finishing team is on hand with advice relating to all matters concerning wood floor maintenance. We emphasise however that buffing and polishing on a fairly regular basis is the best way of keeping your floor looking fabulous for as long as possible.
​
COMMERCIAL FLOOR SANDING​
​
As a business you need to look efficient and professional for existing and potential clients. One of the most cost-effective ways of doing this is to have attractive wooden flooring in your office. The Woking commercial floor sanding team will work around regular hours of business to limit disruption.
SCHOOL FLOOR SANDING
The Woking school floor sanding experts will work outside of term times to transform your school flooring and give it the protection it needs to face many more years of pounding.
FINISHES AND SEALS
As a committed 'green' company, we use only environmentally friendly stains, finishes and seals in our work. These are also hypoallergenic, so the best thing you can do for any allergy sufferers in your home or business will be to call the Woking floor sanding company to rejuvenate your floorboards.
​